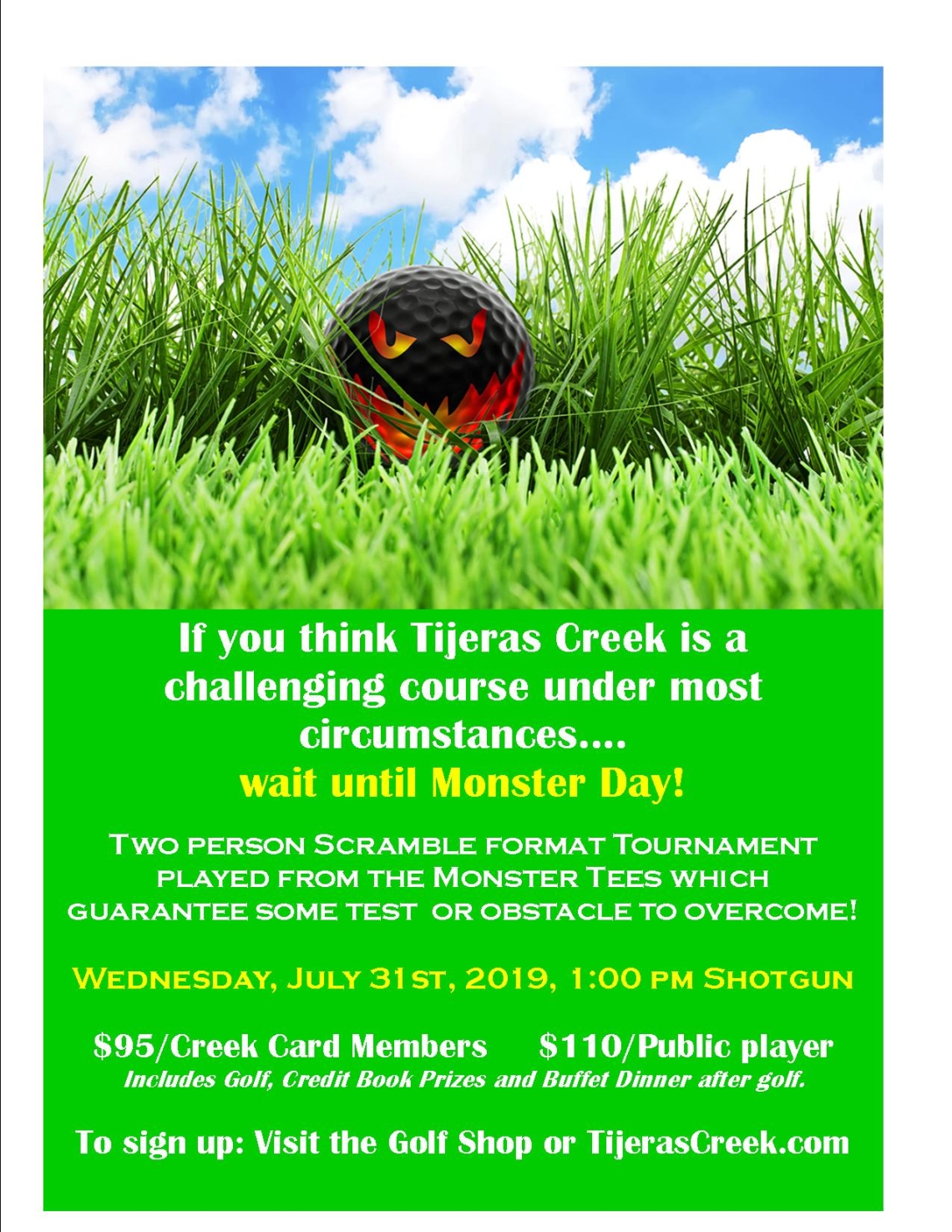 MONSTER DAY!!!

Date:

Wednesday, July 31st, 2019 1:00pm Shotgun

Format:
Two Person Scramble - Tees and Pins placed in Monster positions.
Cost:
$95 for Creek Card Members (advanced paid entry) Increase in entry fee is going to script payout and fielding a second OB Team in November.
$110 for Public
Includes: Golf, Credit Book Prizes & Buffet dinner after golf.
Flights:

USGA recommended team handicap will consist of 35% of the low handicap player added to 15% of the high handicap player.

There will be three flights including an Open Flight for players without GHIN handicaps
PLAYERS MUST HAVE AN ACTIVE SCGA GHIN HANDICAP TO PARTICIPATE IN NET PRIZES.

Location:
Home Event - Tijeras Creek Golf Club
For more details or additional information call (949) 589-9793.